Conduct online exams in any language
Who has been conferred the 'Most Effective Swachhata Ambassador' award?
निम्नलिखित में से किसकी जयंती पर आयुष मंत्रालय द्वारा 'यूनानी दिवस' आयोजित किया जाता है?
நியூட்ரானைக் கண்டுபிடித்தவர்?
వెల్లస్లీ సైన్య సహకార పద్దతికి అంగీకరించిన మైసూరు రాజు ఎవరు ?
'ಖೂರ್ರಂ' ಇದು ಯಾವ ದೊರೆಯ ಮೊದಲ ಹೆಸರು?
নিম্নের কোনটি ফিক্সড ক্যাপিটাল নয় ?
Regional exams are in local languages…
Most of the regional exams like UPPSC, BPSC, TNPSC, KPSC, TRB and other public service commission exams are conducted in english as well as in local languages.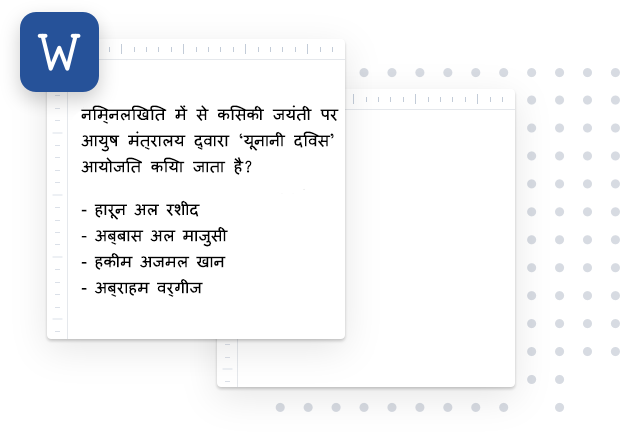 …but online exam software have restrictions…
Usually Legacy fonts like Kruti Dev (Hindi), Baamini (Tamil), Manorama (Malayalam), Priyanka (Telugu), Nudi (Kannada) are used to compose the local language questions.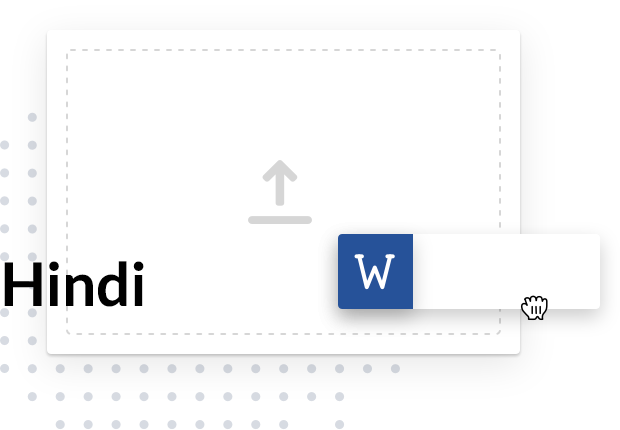 …they don't support legacy fonts directly
But online exam software don't support such font types. Even worse, they ask you to convert the content you composed using legacy fonts to unicode font format, which adds to the confusion even further.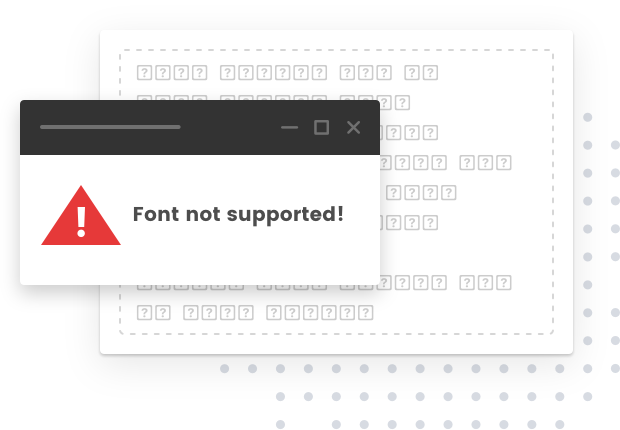 Testpress supports all unicode and legacy font types
Our online exam software supports unicode fonts out of the box. It can also be extended to support legacy fonts easily. If you use legacy fonts, here are the 4 simple steps involved to use them in Testpress.

Download the legacy font needed for your language

Install the font in Testpress Online Exam Software

In MS word doc, use any custom font (say Hindi, Tamil) when preparing the questions
When uploading the questions, just tick a checkbox to enable legacy font support
Frequently asked questions
Conduct your exams in any language with Testpress
What our customers think about Testpress?