Shortlisting candidates has never been this easy!
Say goodbye to clunky OMR sheets, unprofessional Google Forms and
unnecessary online proctoring costs.
Paper based tests are old fashioned…
They involve more manual work to evaluate the answers and take more time to announce the results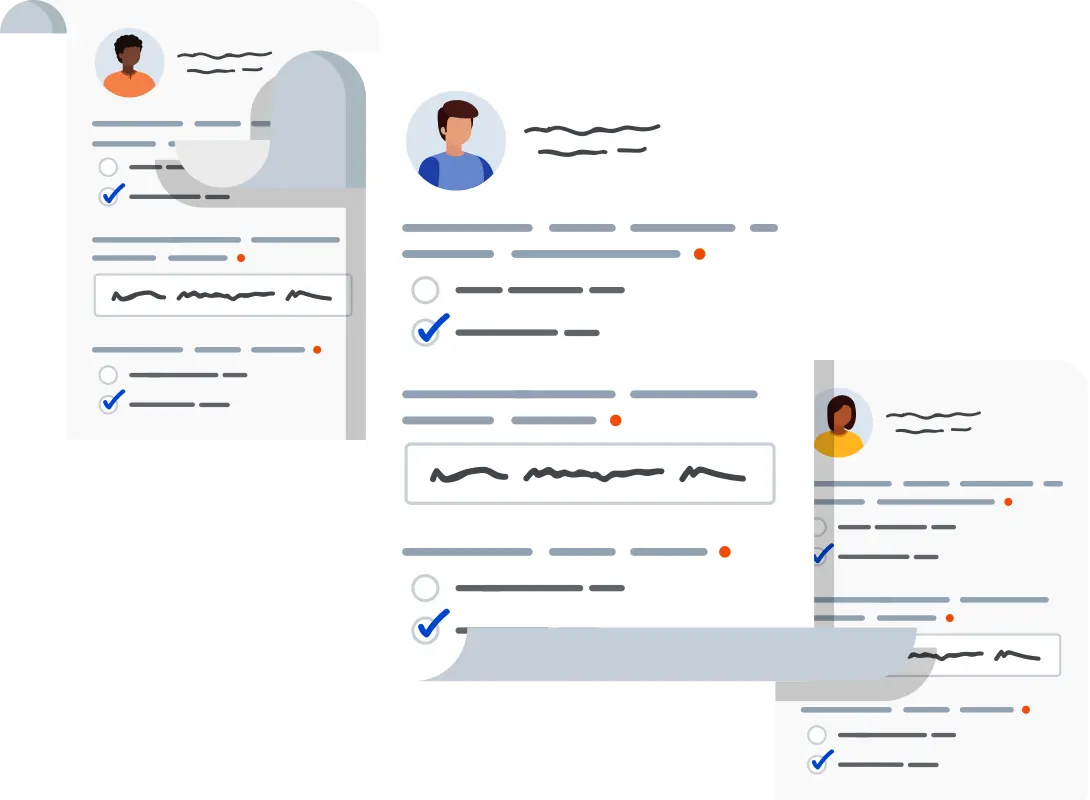 Google Forms… Ugh..
Why hack and use a generic tool which is meant for collecting data?
Costly proctoring tools
If your only tool is a hammer, every problem looks like a nail. Costly proctoring tools which promise to prevent cheating are just going to eat your dollars.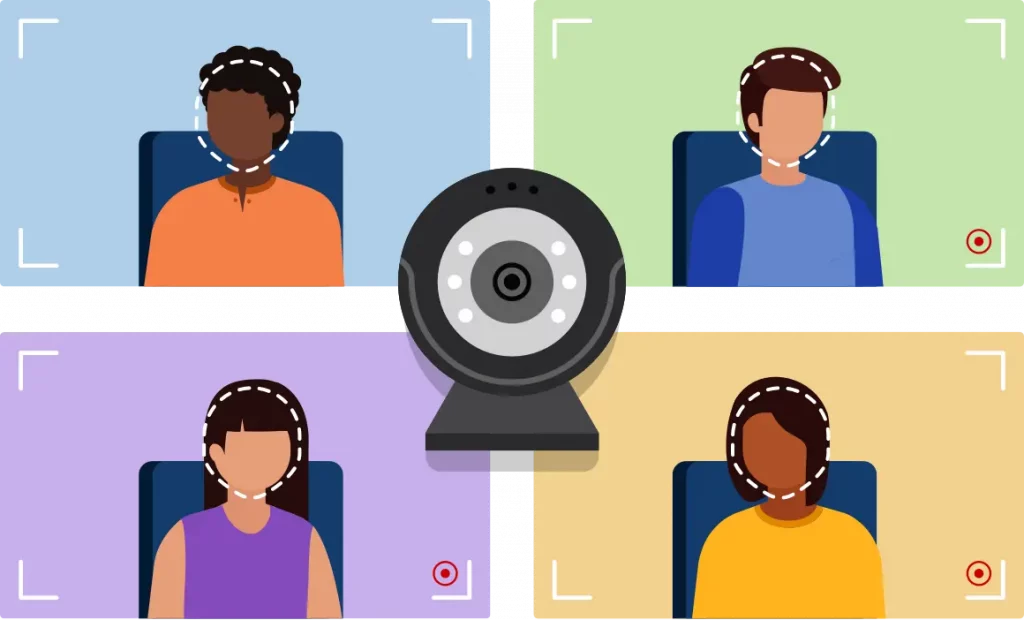 Companies that succeed with campus hiring do the following things very well
First they establish a process to filter and get the best of the talent available
Second they scale this process by automating the activities which eats up time
But you are probably wondering:
"How do I scale my campus hiring process?"
Testpress is the answer
You need an assessment tool which would scale and push your campus hiring process to the next level.
And here's the kicker, Testpress provides a simple online examination software which would automate the entire campus hiring process and free up your time.


Reduce time to generate result
With traditional OMR based approach, time taken to evaluate and get results is huge. Using an online assessment software you can evaluate all your candidates instantly and move the right people to the next round of your hiring process.


Professional tool for high stakes evaluation
With a tool exclusively designed for high stakes evaluation, you get a professional google forms alternative for your campus hiring needs. Since this is tailored for campus hiring, you get a lot of essential but missing features in Google Forms


Cost efficiency which translates to better ROI
Why pay for features which you don't need in Campus Hiring? Costly proctoring tools are difficult to use and unnecessary.
Top Features of Testpress's campus hiring Assessment Platform are

Recruiter creates the test by uploading all the questions

Students assemble in the lab and start answering

Recruiter gets a detailed report on the performance of the students

Recruiter shortlists candidates based on the qualifying criteria
Top Features of Testpress's campus hiring Assessment Platform are


Custom Registration Forms
With Custom Forms, candidates can register with additional details like CGPA, College etc and take the online exam. Once the student completes the test, recruiter can filter the students based on both the assessment score and the registration fields.
---


Questions
randomization
You do not want the candidates sitting next to each others get the same questions. You call upload a pool of questions for each section and the platform will randomly choose a subset of questions for each student.
---


Prevent tab
opening
You can configure the test to give a warning when the candidate opens another tab.
---


Section Based
exams
You can create multiple sections for an exam and assess in all the sections and select the candidates based on the score in all the sections.
---


Shuffle Questions
Enable shuffling of questions will ensure that the students sitting next to each other will not get the questions in the same order even though the same set of questions are given to the candidates.
---


Center based restriction
You can restrict the exam by entering the IP address of the labs. This ensures that the exam can be accessed only from the authorized centres.
---


Bulk upload
Easy upload questions from word/ excel sheet
---
Frequently asked questions
Shortlist your candidates quickly and easily with Testpress
It just cost ₹20,000 for 1000 tests.
Some of our customers who use Testpress for hiring their future employees






Some of our customers who use Testpress for hiring their future employees